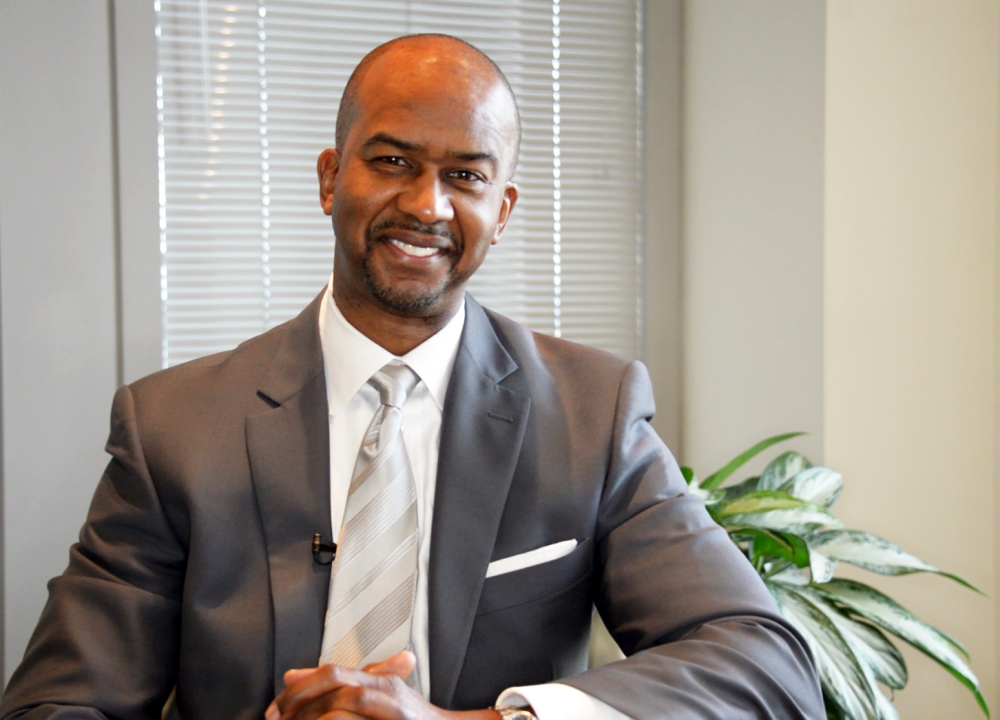 Herndon Capital Management has a Winning Strategy for Institutional Investments
With a $9.8 billion investment management portfolio, Herndon Capital Management (HCM) has a proven formula for success. In just 15 years, HCM has become a trusted adviser to a variety of institutional clients. While HCM's primary focus is Large Cap Funds, they also offer mid cap equity strategies. Recently, we met with Walter Lindsay, SVP Marketing & Client Services to discuss what it takes to be a leader in the institutional investment industry.
1. HCM is named in honor of Mr. Alonzo Franklin Herndon, who was born into slavery but became one of Atlanta's wealthiest African American entrepreneurs and community leaders. How has his legacy influenced the culture of success at HCM? The three principals, Drake Craig, Ken Holley and Randy Cain along with the Atlanta Life Board, have done a tremendous job of capturing the culture of Alonzo Herndon. When I think about Alonzo Herndon, and look at his story, I'm astonished that this former slave was able to utilize his savings of $11 as a teenager and establish himself as an entrepreneur – starting a barbershop and then an insurance company. His legacy is still thriving through organizations like the Herndon Foundation and HCM. It is absolutely amazing. Alonzo Herndon was indeed an influence on HCM's mission statement "To be wise stewards of our clients' capital and relationship."
2. Your firm has grown to nearly $10 billion in assets under management since 2002. Tell us why HCM has been a trusted adviser to so many institutions? We believe it goes back to how we manage money. We specialize in focusing on the core strategies: value, growth, and international. We truly believe that we have a unique way of how we view companies and choose to invest. For instance, our value strategy looks at relative return on equity (ROE) / performance (P). We are looking for companies that have at least a 30% upside potential in the price.
3. What are some of the indicators HCM considers when evaluating qualified companies for your Large Cap Growth Equity portfolio? We believe earnings drive prices either up or down. So, we are always looking for an earnings "surprise". We are also a bottom up fundamental active management shop. We consider many indicators, whether it is jobs or unemployment, we incorporate it into how our analysts research companies. Drake Craig, Growth Portfolio Manager, has a five factor model that he utilizes to narrow the scope of companies down to a portfolio of 40 – 50 stocks.
4. What programs do you offer college students interested in the institutional investment industry? One of the things we do to support the next generation of investment professionals is our Summer internship program. We bring in seven to nine undergraduates who are considering a career in the financial services industry. We give them an opportunity to experience the various departments first hand and learn in an interactive setting. The program provides the undergraduates with an opportunity to be hands on and get real world experience within the industry.
5. What advice would you give our readers who are considering a career in financial services? First, I would say have a plan. If it is a one year plan, a three year plan or a five year plan, have a plan. Secondly, take every opportunity to shine. When these opportunities come in life you should showcase the talents you have. Lastly, don't be afraid to fail. Failure is not something that is bad for you. Actually you learn from those mistakes and you become a stronger, more persistent and focused person.